25 Awesome Things To Do In And Around Toronto – Part Two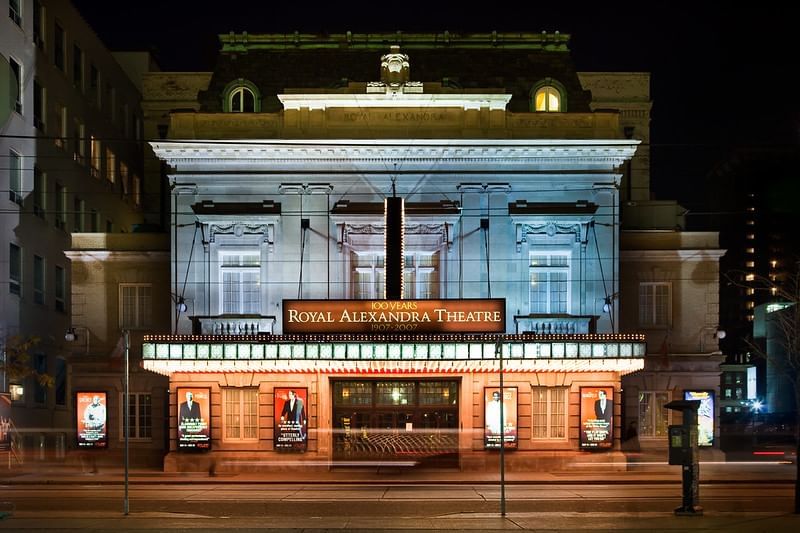 Take In A Show
Toronto is a hub of creativity and culture. There are so many artforms to explore and admire. You could catch a headline act at the Scotiabank Arena, an acoustic set at Queen Elizabeth Theatre, or even the opera at Massey Hall. The Entertainment District is one of several great places to explore­. There you'll find theatrical venues such as Princess Of Wales Theatre and Royal Alexandra Theatre, as well as the Toronto Symphony Orchestra's main performance venue, Roy Thomson Hall.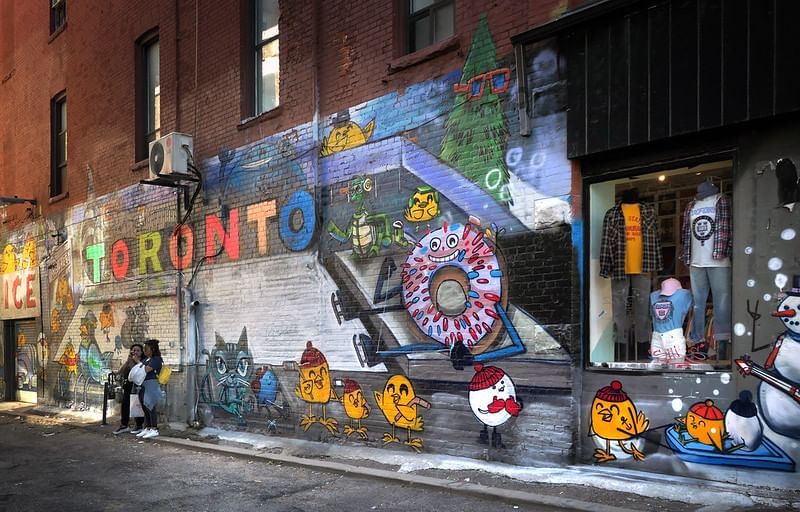 Graffiti Alley
Explore Toronto's thriving street art and mural scene with a stroll down Graffiti Alley. Designated an area of municipal significance, Graffiti Alley stretches three city blocks parallel to the trendy stretch of Queen Street West. It's played cameo in a number of photoshoots and music videos, and is a great place if you want unique content for your social feed.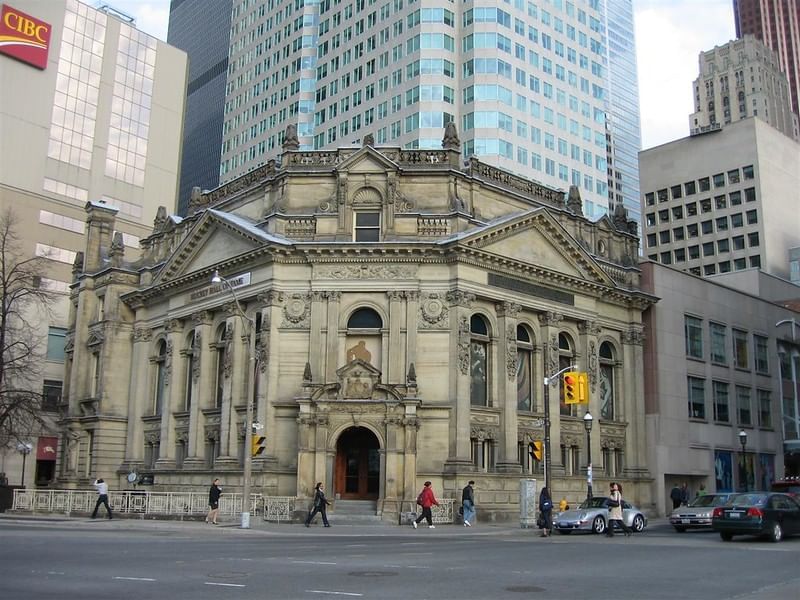 Hockey Hall Of Fame
The Hockey Hall of Fame is located in downtown Toronto and native home of the NHL's Stanley Cup. It's a shrine to Canada's beloved, national sport and home to the stories and memorabilia of its disciples. Become engrossed in the history of the sport and learn how it has evolved through the years. Gain insight on current NHL line ups and get close to the jerseys of some of hockey's most iconic players. This is a must-do for any sports nut—hockey or otherwise.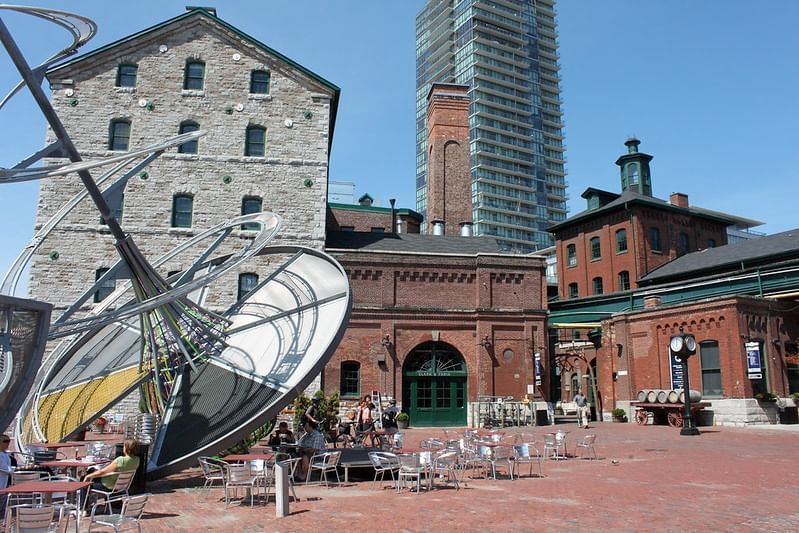 Distillery Historic District
Now we're talking! Opened in 2003, the Distillery Historic District is a pedestrian-only, cobblestoned neighbourhood of 19th century buildings that once housed a large whiskey distillery. Here you'll find trendy bars and restaurants as well as unique, boutique stores and galleries. The Distillery Historic District is also home to one of Toronto's most vibrant arts scenes with visitors enjoying street performance, music, dance, and sculpture to name a few. Visit thedistillerydistrict.com for more information and to plan your visit.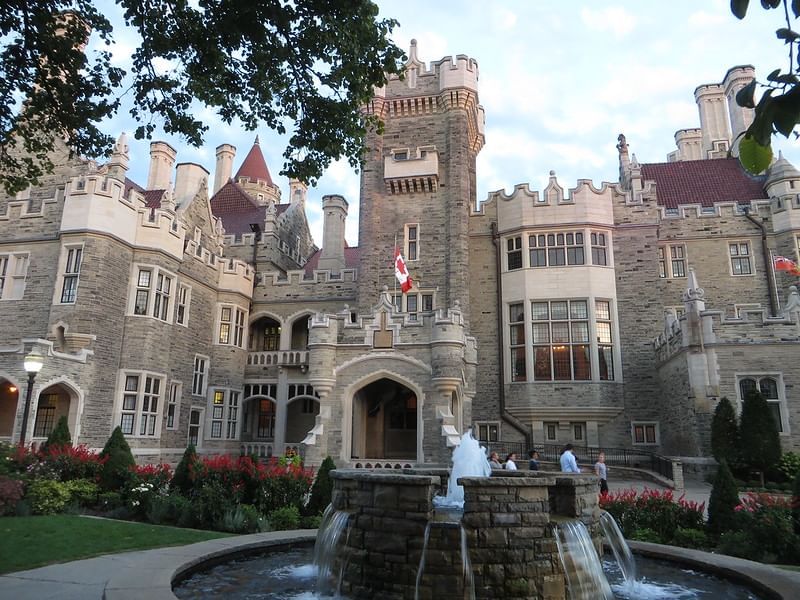 Casa Loma
Visit Casa Loma: Toronto's beautiful castle in the city. It was built as a private residence in 1914 and now welcomes visitors to explore the historic house museum and gardens. This iconic and beloved attraction presents a number of exhibits and events within its gothic architecture. You can check out the classic car collection in the property's stable block, the Dark Side Of Toronto photo exhibit, or any one of a number of special curations. You could also enjoy a steaming coffee and a delicious pastry at the onsite Liberty Caffé. Casa Loma is a wonderful day out in the heart of Toronto.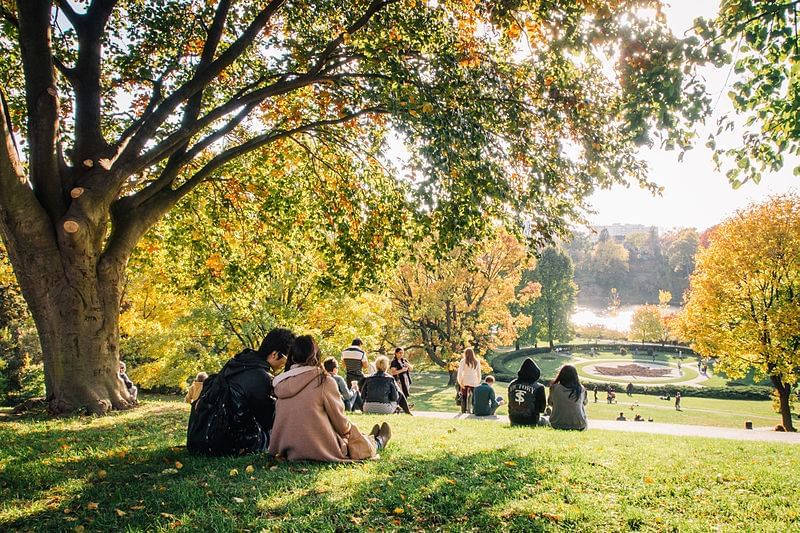 High Park
At 399 acres, High Park is Toronto's largest public park. There's so much to explore here—from hiking trails, playgrounds, and dog parks to greenhouses, eateries, and even a zoo! High Park is perfect for the whole family, and provides a wonderful contrast to the hubbub of the city. If your visit coincides with spring, you'll enjoy the beautiful cherry blossoms, and in winter you can get into the holiday spirit with a skate on Grenadier Pond.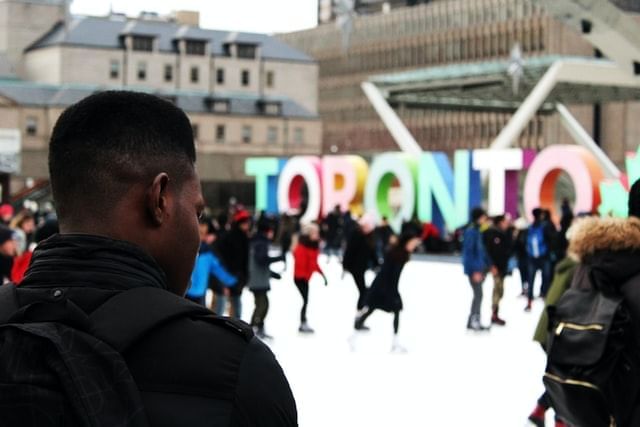 Nathan Phillips Square
This one's for the Instagrammers. Nathan Phillips Square is home to the famous Toronto sign. It hosts some of the cities most exciting events from the Cavalcade of Lights, New Year's Celebrations, Remembrance Day Celebrations, concerts and more. There's even a seasonal farmers' market open daily from May to October, and ice skating each winter.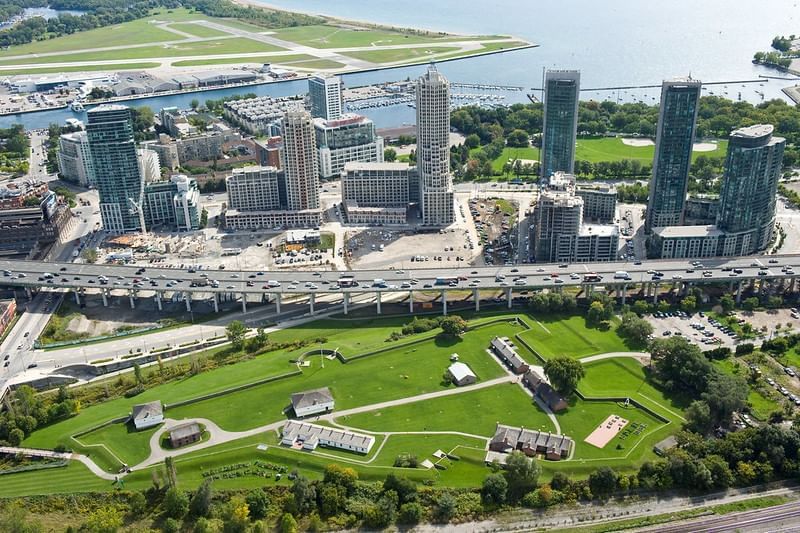 Fort York National Historic Site
Toronto essentially owes its existence to John Graves Simcoe, who ordered the construction of a garrison on the present site of Fort York in 1793. It was a strategic settlement aimed at controlling Lake Ontario, and saw several skirmishes. Fast forward 141 years and Fort York opened as a historic site museum. The fort houses various exhibits, such as audio/visual presentations and costumed character storytelling as well as other displays that explore the story of Ontario's turbulent military past.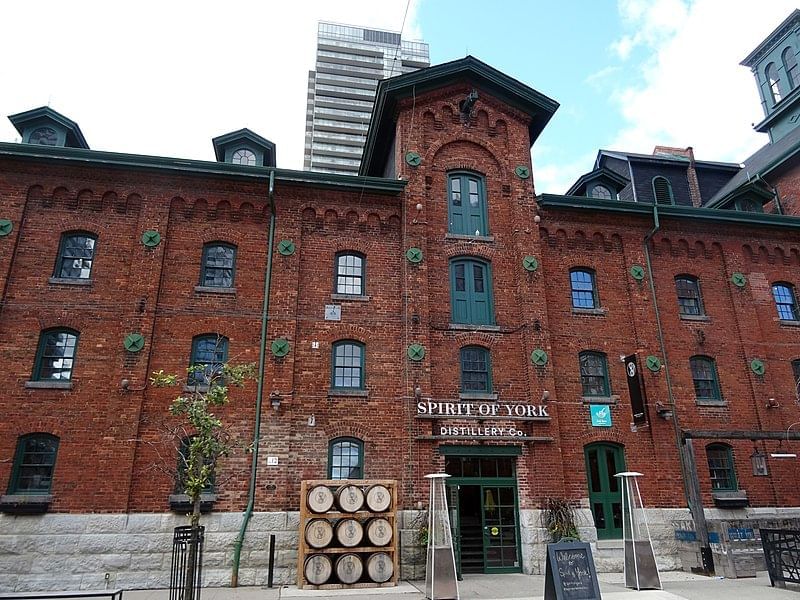 Spirit Of York
We spoke before of Toronto's awesome Distillery Historic District, now let's focus in on one of our faves. Spirit Of York 'fuses time-honoured distillation techniques with modern processes, to deliver a superior quality with a taste of the unexpected'. We recommend booking a tour or a tasting. 'Detour From The Ordinary' is a self-guided experience, which includes a flight of 3 spirits, or check out the "Spirits Hub", a place for mixology innovation and education.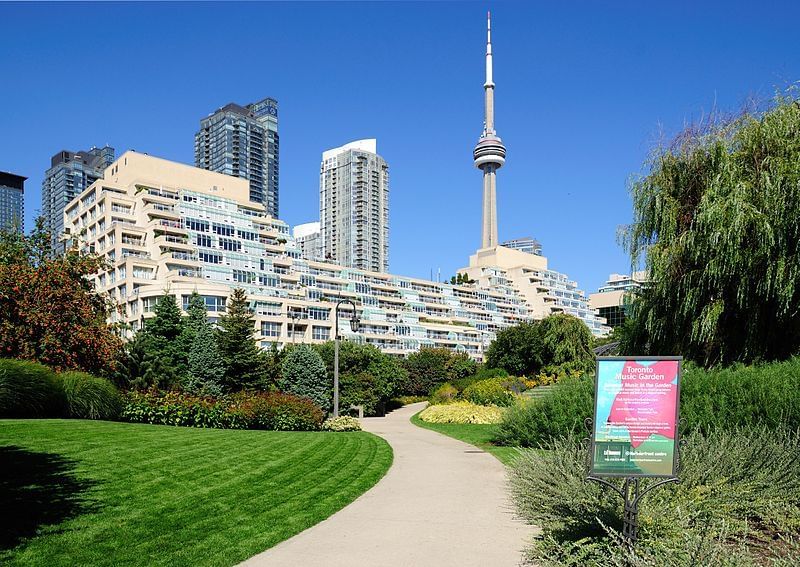 Toronto Music Garden
This one's certainly unique, and unmissable for any horticulturalists out there! Toronto Music Garden's design is inspired by Bach's First Suite for Unaccompanied Cello, with each dance movement within the suite corresponding to a different section of the garden. In warmer months, visitors can admire al fresco classical performances and admission is free. You don't have to be a Bach afficionado to enjoy this serene haven on Queen's Quay.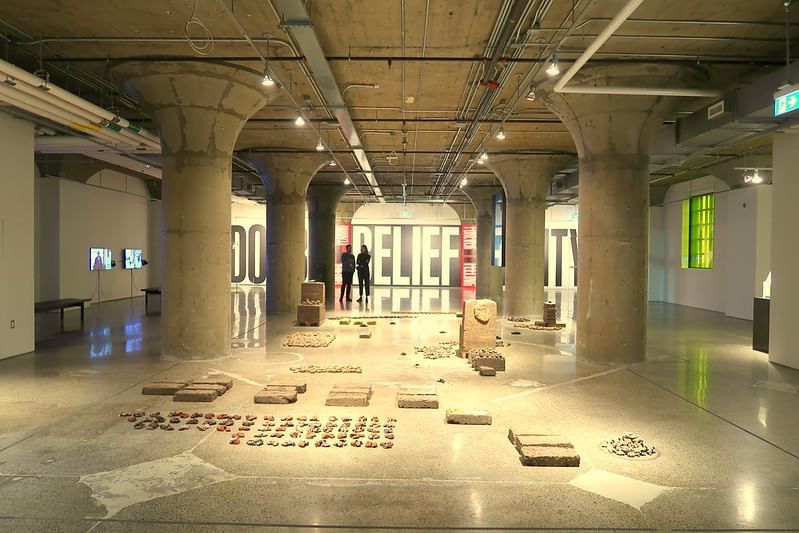 MOCA Toronto
The Museum Of Contemporary Art is an incredible space worth checking out. They value equity and inclusion, and make it their mission is to 'foster active dialogue, participation and celebrate complexity; in order to serve as an inclusive cultural hub in this hyper-diverse city and world'. This is evident in their line-up of exhibits, which has featured work from artists who identify within the BIPOC community as well as LGBTQIA2+ creators. View the current program on their website: moca.ca/exhibitions.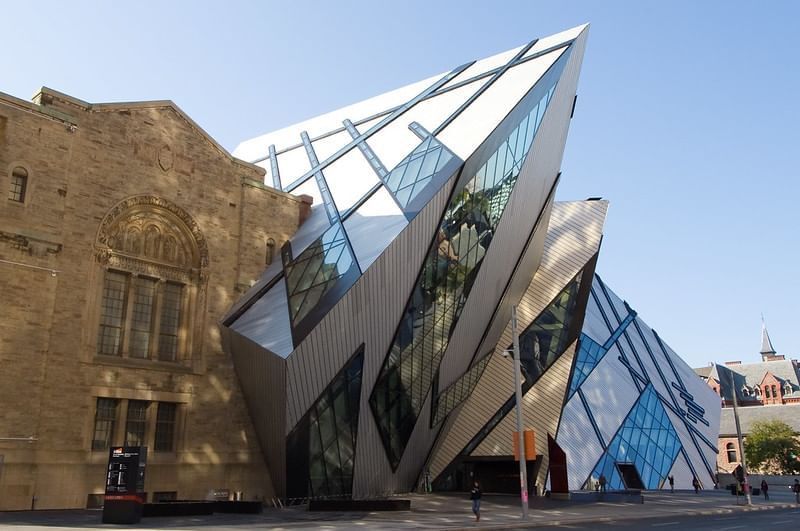 Royal Ontario Museum
This striking building is the largest museum in Canada and welcomes more than 1 million visitors each year. It's home to a world-class collection of 13 million artworks, cultural objects and natural history specimens, featured in 40 gallery and exhibition spaces. Pretty incredible, huh? Exhibitions cover a spectrum of medium and include Wildlife Photographer Of The Year, Cairo Under Wraps: Early Islamic Textiles, and Tattoos: Ritual. Identity. Obsession. Learn more at rom.on.ca.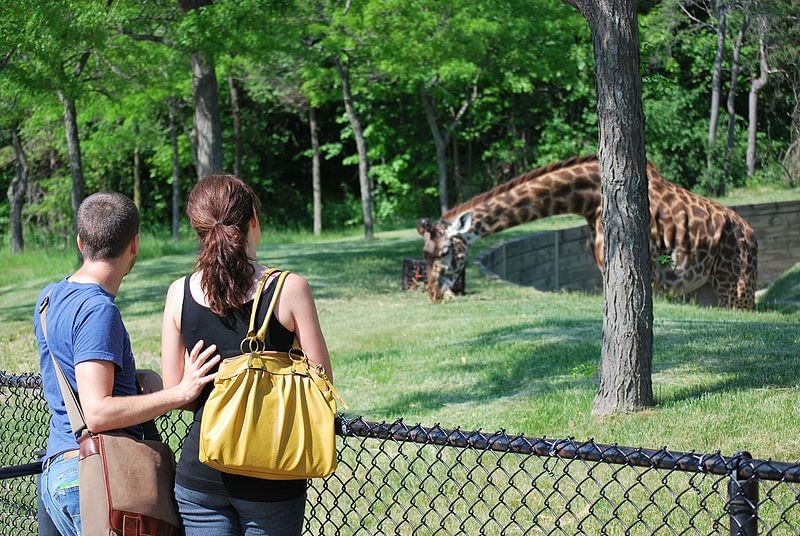 Toronto Zoo
The Toronto Zoo is the largest zoo in Canada. You'll have fun exploring seven zones: Indo-Malaya, Africa, Americas, Tundra Trek, Australasia, Eurasia, and the Canadian Domain. We love to visit the polar bears in Tundra Trek, and the lions in African Savannah. In winter, you can escape the cold by visiting one of five indoor tropical pavilions, which include an aviary of free-flight birds and the Indo-Malaya Indoor Pavilion—home to the entertaining orangutans! Buy your tickets online and consider donating to this incredible attraction.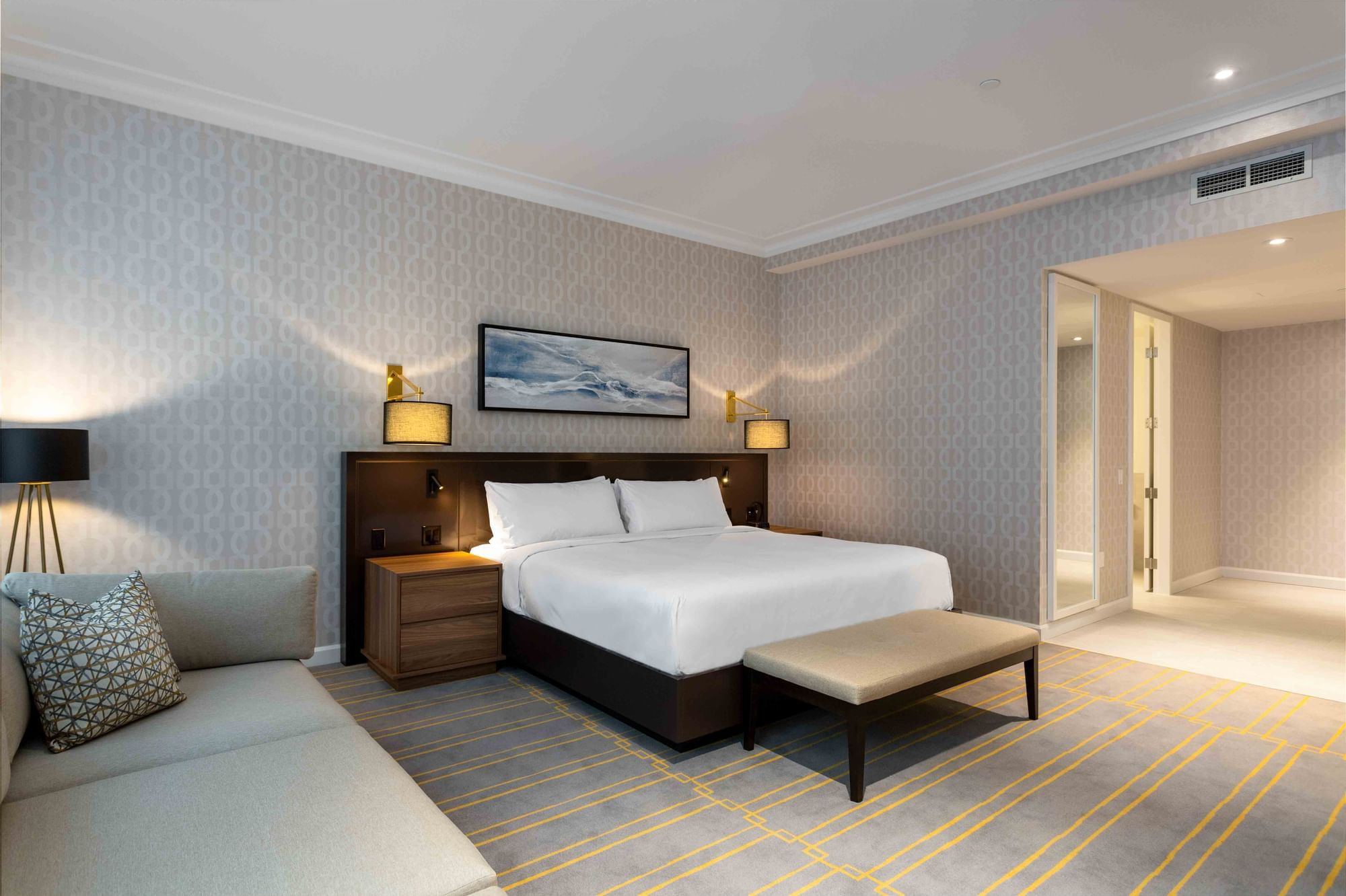 Where To Stay
After a day of exploring all that Toronto has to offer, relax in luxurious comfort at King Blue Hotel Toronto. Spacious and well-appointed guestrooms are modern and inviting with elegant finishes and considerate amenities such as Smart TVs, complimentary Wi-Fi, and luxurious bathrooms. Find the best rates when you book direct at kingbluehotel.com.